Construction Services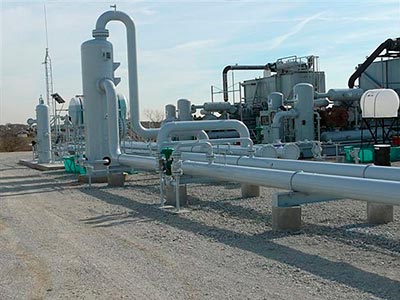 At DanCar Industrial Group, Inc., we are a company with a diversified portfolio in industrial, energy, and manufacturing processes. We provide an extensive range of services to clients from a wide range of industries. Our team has decades of combined experience, and we provide our services throughout North Texas and the surrounding areas. Explore the different types of services that we offer that make us stand out from the crowd.


Industrial Group
We provide a wide range of construction, electrical, insulation, structural, fabrication, and integrated services to the industrial, manufacturing, and oil and gas sector. All our projects stand out for their adherence to the highest industry standards and safety. Our industrial services include but are not limited to site development, EPC/EPCM services, shutdowns, power generation, turnkey designs, air systems, material handling systems, instrumentation, structural steel fabrication and erection, concrete, equipment setting and installation services, and more.

Over the years, we have worked on the most complex and the largest industrial construction, electrical, maintenance, insulation, fabrication, and plant maintenance projects. Our diverse range of industrial services has earned us the respect of thousands of companies in the region. We have extensive industrial, manufacturing, and oil/gas industries experience. Our licensed crew knows what it takes to finish your job on time and within your budget. Read More About Industrial Group »


Electrical Services
We provide comprehensive electrical services to the industrial, oil and gas, and manufacturing sector. We have industrial and energy construction expertise with decades of combined experience. Our licensed and well-trained technicians leverage our experience gained working in all the industries, including offshore platforms. There is no industrial electrical project that is too big or small for us. Our experience and our commitment to safety will provide you with complete peace of mind.

Our areas of expertise in industrial electrical services span across EPC/EPCM, turnkey designs, instrumentation, AC/DC control, emergency response, shutdowns, control wiring, Buss systems, power, and control installation, and more. We have experience in electrical field services, control systems design and installation, PLC enclosures, offshore installations, rigid/EMT conduit installation, and instrumentation wiring/testing among others. Our integrated services enable our team to manage all aspects of the most complex project, covering project management to planning, design, testing to commissioning, and everything in between. Read More About Electrical Services »


Fabrication
We provide precision metal fabrication, prefab, manufacturing, construction assemblies, structural welding, and more with our integrated turnkey general contracting services. Our large team of technicians, craftsmen, and management professionals provides comprehensive turnkey contracting services. Project success is a culture and tradition with us. We are a full-service metal fabricator and supply precision metal products, plate fabrication, heavy structural steel, coded piping spool fabrications, and sheet metal.

Our value-added services are combined with design, engineering, welding, fitting, testing, painting, finishing, assembly, and installation. Our services and solutions are focused on meeting or exceeding client expectations while staying within the budget. Our fabrication capabilities involve an ever-evolving list of shapes, sizes, thicknesses, specifications, and material grades. Our team has decades of experience working with flat, square, rectangular, round, oval, and angled structures in stainless steel, mild steel, galvanized steel, aluminum, chrome alloys, nickel alloys, monel, and other metals. Our AWS/ASME-coded welders and fabricators are experienced and specialized in GTAQ, GMAQ-short arc, SMAQ, pulse, SAW, and other industry welding processes. Read More About Fabrication »


Structural and Fabrication
We provide structural fabrication services to the industrial, oil and gas, and manufacturing sector. Our design-build capabilities provide the most cost-effective solution for you to save on your project. We are fully equipped to work directly with you, your other general contractors, and engineers. All our projects begin with a pre-construction meeting involving all the stakeholders including other trades. The value engineering scenarios are discussed along with the potential issues arising out of the current designs.

Our team will discuss all your questions, concerns, and need for any potential changes in the plan. Regular meetings throughout the lifecycle of the project will keep all the trades up to date with the current progress. Our team comprises certified welders and full-service fabricators. The range of structural and fabrication services we offer covers steel fabrication and structural welding, installation, erection services, stairs, mezzanines, ladders, rails, and oil and gas equipment. Read More About Structural and Fabrication »


Installation of System
We specialize in meeting the insulation needs of industrial clients in a wide range of sectors. Over the years, we have built a reputation in industrial insulation, providing advanced solutions for any system used for carrying or storing fluids, air, gas, or other products that require temperature maintenance. We employ leading expert and technology knowledge for insulating systems for protecting fluids from freezing, both hot and cold systems, sound attenuation, and for providing burn protection.

This includes choosing from a wide range of solutions including board, pipe, blanket insulation, foam spray, insulation, and firestop products. We have the expertise and experience to meet your unique industrial insulation needs. Our experienced and certified experts ensure quality control, on-time and on-budget delivery, and reliable services for your project. We provide lagging and insulation for pipes and ducts. We also provide removable insulation and equipment/tank insulation systems. Read More About Installation of System »


Concrete
We have decades of combined experience in working with concrete in different types of industrial environments. Our qualified and well-trained team can complete concrete restoration, repair, and protection projects at your facility within a very short shutdown window. Our pricing and installation plans are focused on your budget and project goals. We complete processes in ways that minimize the impact on your plant operations. Our team works closely with the owners and is committed to project management. This means that you can have complete peace of mind that the job is completed on time and there are no surprises.

Our industrial concrete services include conventional patching, concrete patching, shotcrete concrete repairs, form/pour repairs, slab replacement, beam, wall, column, and ceiling repairs, floor resurfacing or re-sloping, repairing mechanical damages, industrial floor installation, and more. We have a strong investment in and commitment to safety, giving you complete peace of mind. Read More About Concrete »


Control Systems
We have a long-proven track record of designing and installing cost-effective process control systems for different types of industrial applications. We have an in-depth understanding of the needs of construction, industrial, maintenance, and operations organizations. Our control systems can help you in different areas including system integration, advanced process control (APC), system upgrades, turnkey project management, control panel design, distributed control systems, and more.

Over the years, we have emerged as the leaders in industrial control systems and integration. We bring together multidisciplinary engineering expertise, data-based insights, and technical capabilities to provide automation and control solutions to run your production efficiency. Our cost-effective and intelligent solutions help optimize and automate processes across the enterprise. Using the latest control and automation technologies, our turnkey solutions help enhance your operations at all stages – from design to commissioning. Our engineers will work with you to select a scalable, flexible, and secure solution suited to your application. Read More About Control Systems »


Plant and Facilities Maintenance
You should rely on a total plant and facilities maintenance and construction services provider with experience and a complete understanding of the importance of detail. Our experienced and knowledge in industrial plant maintenance services extend across mechanical and electrical, civil, shutdown and outage, and power construction services. Our expertise allows us to respond to the specific needs of our clients, no matter the job size, in a highly effective and efficient manner.

Our services span across the areas of plant maintenance, supplemental maintenance, strategic outages, mechanical maintenance, civil maintenance, facilities maintenance, electrical maintenance, and capital construction. With us, you will find the highest value and workmanship in the field. Our experience has made us the contractor of choice for facility repairs, renovations, design, and engineering. Besides, we always keep adapting to the ever-changing regulatory requirements. Our experienced and certified team can make the fast changes required by updates in project schedules while staying within the budget. Read More About Plant and Facilities Maintenance »

If you want to discuss your project requirements, feel free to contact DanCar Industrial Group, Inc. Give us a call at (972) 633-1200 to speak to one of our experienced customer service professionals or send us your queries using this Online Form.
We provide services throughout the contiguous United States, including but not limited to: